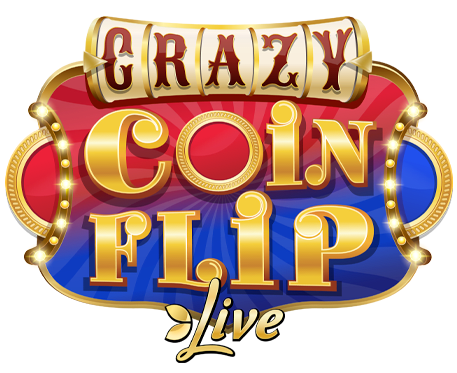 Crazy Coin Flip is a RNG slot / Live Casino hybrid from Evolution, with two video slot rounds, and one live game show round with the popular coin flip made popular in Crazy Time.
The Two Slots rounds
Slot round 1
The goal of the first round is to land three coinflip symbols to activate the bonus round. The initial round you're presented with a normal ten-lined video slot, with traditional symbols like 10-A plus the Coinflip symbols acting as scatters. You'll notice some coin flip symbols have a multiplier attached to them, which you will bring on to the next game rounds.If you want to qualify faster, you can use the xxxtreme rounds. This enables more Coin Flip symbols and more multipliers. For a price of course.
Slot Round 2
This is where the game gets a bit more interesting and the 'Crazy' starts showing for reel.. When hitting three coin flip symbols in the main game, you are presented with a new slot, where you can start gathering multipliers for the coin flip while you wait for the next round. You have a limited amount of time so that spin button gets a proper hammering!
The Crazy Coin Flip Round
When the second slot round is over, a live dealer presents the all familiar coin flip round taken from Crazy Time. First thing that happens is that red and blue gets a multiplier attached to them. which is then added to the accumulated multipliers you have gathered from the first and second slot round.The coin gets flipped, and you bring home whatever accumulated multiplier displayed on the up-facing colour.